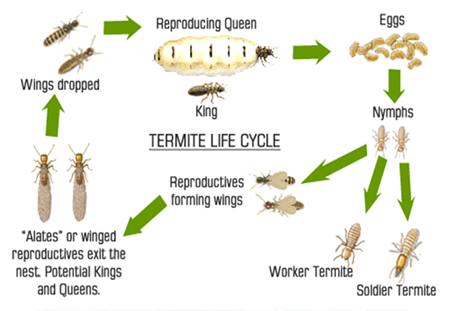 Termite Inspections and Control
Termites are eating my home
if you have found any of the following, it is time to call in the experts for a comprehensive Pest Inspection, :
Door(s) hinges have fallen off framework?
Blistering around or on any exposed timber work, suck as skirting boards, door frames window frames, achitraves, floor borads have gone soft you may even feel holes in the floor when walking on the carpet?
Little traces of mud appearing on plaster?
Millions of flying bugs inside your home trying to get out the windows leaving a mountain of wings and bodies on the window sill?

If you have found termites in your home DO NOT DISTURB them any further and Call X Terminate Pest Control today

Termites are subterrainian so are usually very hard to detect, especially in the cooler months as they tend to inhabit the central parts of the timbers where they can maintain a warmer controlled environment.

Termites have been found in most suburbs across Melbourne and are always increasing there range.

BE SAFE NOT SORRY and arrange for a full Timber Pest Inspection today!